Custom Work
Special Orders, one of a kinds and bulk order's through Don't Care Sportswear
What do we do?
Have something special you are looking for and don't see it? Planning for an event and want an extra touch full of quality? We can do it for you. At Don't Care Sportswear we have a team of artists/ designers just waiting to bring your ideas to life!
Available printing options
Embroidery
Direct to Garment Printing
Heat press
Screen Printing
What to expect?
You will work one on one with us to develop a clear vision of your desired product.
We will then produce designs from beginning to end to meet your satisfaction.
Then carefully, together we will select a quality textile to pattern implementation, to a custom production, ending with superior packaging.
What sets the products we create apart from others?
We use only quality made and manufactured items for our t-shirts, clothing, hats and accessories. Our workmanship and durability provides lasting quality rarely found in today's market place. We are not asking people to simply purchase a great product design/idea. We are asking them to make an investment in their clothing, comfort and style. We continue that commitment by adding new and happy clients daily.
Why try our product?
Once the quality, feel and perfection of our products are felt you will demand a new standard in your wardrobe. Our shirts will engulf you in comfort while allowing you style and expression. The durability will only increase as the comfort becomes better and better.
Experience?
At Don't Care Sportswear we have been providing specialty work for clients for years. Much of our custom work has been seen on TV, auctioned as sporting memorabilia and worn by well known celebrities. We have a long list of satisfied customers ranging from individuals, groups, clubs, sports entertainment companies and television celebrities. Recently we made our way on to the movie set industry. It can be said without a doubt, when it comes to custom Don't Care Sportswear's quality and experience cannot be beat!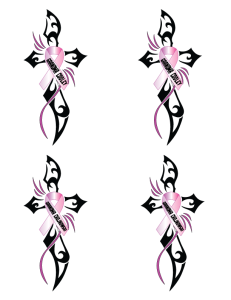 In addition to our offer to meet any desired design you may have we offer alterations to our already existing product line. Should you desire to customize/ alter an existing product we would be glad to assist you. ( See example on the right ->
Specials:
In addition to our existing specials we offer a full line of vinyl decals for each of our designs. Please contact us at specials for order information and great low prices.
 Contact us today: special@attitudearmy.com
Customer Service
Hours of Operation: 9am – 9pm EST, Mon – Fri
Telephone: 1-772-284-9365
Don't Care Sportswear partnered with Attitude Army